About JAK Concrete & Excavation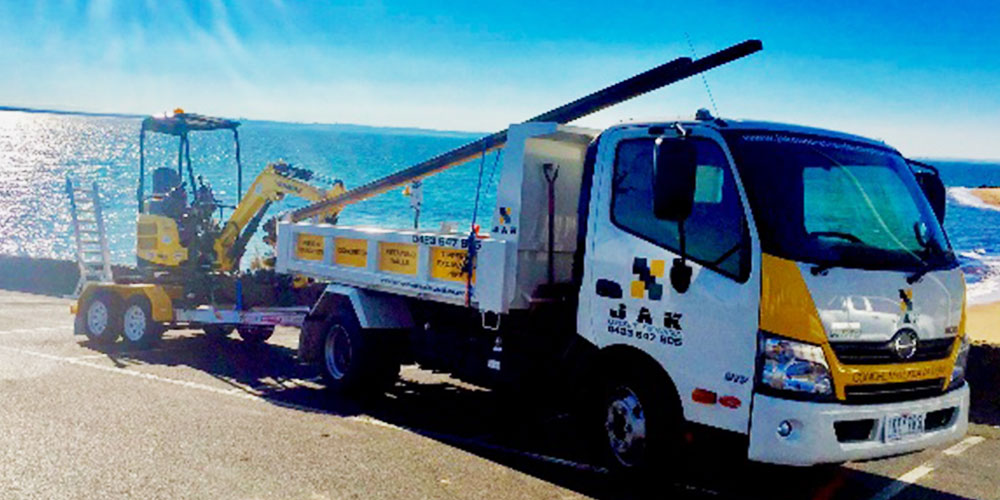 With over 22 years' experience, we pride on adding value to Melbourne's finest home's and Commercial Property's. Our innovative thinking to offer quality professional solutions is exceptional. Our team implement regular training to ensure that we stay up to date on the latest industry developments.
Our team of Concreter's are specialists in all aspects of Commercial and Domestic Concreting works, catering from colour, stamp, stencil and the very popular Exposed Aggregate Concrete. We also have Decorative specialists whom are experts at creating a custom design to work with the colours, and patterns that complement your home and landscaping to give you a finish that's truly amazing.
No matter how big or small your project is, we deliver the project on time and on budget, to ensure our customers are always happy with our service.
22 years industry experience in both commercial and residential sectors and
We will always provide you with the best option giving you added value to your project
Our team are highly experienced and Qualified Contractors, are uncompromising in our pursuit of excellence. Perhaps the greatest testament to our commitment to quality work
Fully Insured, we will always be professional and respectful of your assets, and keep our work environment clean and safe for all.
Master Builder Member (MBA) Member 304531
We deliver the project on time and on budget, so to ensure our customers are always happy with our service
EMAIL
admin@jakconcreteandexcavation.com.au
ONLINE
jakconcreteandexcavation.com.au
HOURS OF OPERATION
Monday : 7am - 5pm
Tuesday : 7am - 5pm
Wednesday : 7am - 5pm
Thursday : 7am - 5pm
Friday : 7am - 5pm
Saturday : 7am - 5pm